A holiday is coming! It's time to engage your child to go out of the town or abroad. But staycation in the hotel inside the city is not a problem. Many alternative holidays can be chosen. Vacation with children will feel more pleasurable when the hotel you choose is also child-friendly.
The Novotel Patong Hotel offers various facilities ranging from swimming pools to playgrounds for kids. With this complete facilities, your child will certainly feel enjoy staying at the hotel. Novotel's staff who are enjoying with the children will be able to deal more with them.
Well, here are some tips that can be considered to choose a suitable hotel for a family vacation!
1. Swimming Pool
"Is there any swimming pool?" That is the child's question when we are going to book a hotel for a vacation. Usually, children will be delighted if the hotel has a swimming pool.
Even they are not able to swim, it is very encouraging to just play with water. Some hotels even set up more facilities at the pool, like a water park!
2. Kids Club
There are a lot of hotels that pamper their little guests by providing kids club facilities. Many good activities for children have been prepared by the hotel at the kids club, such as drawing, art, and craft, decorating a cupcake, watching a movie, and so on. Children will be accompanied by friendly hotel staff in carrying out these activities.
The hotel will prepare a special room inside or even a separate building for the kids club. The kids club is certainly suitable for families who only want to staycation at the hotel because the time to do an activity will last long enough.
3. Spacious Family Room with Cable TV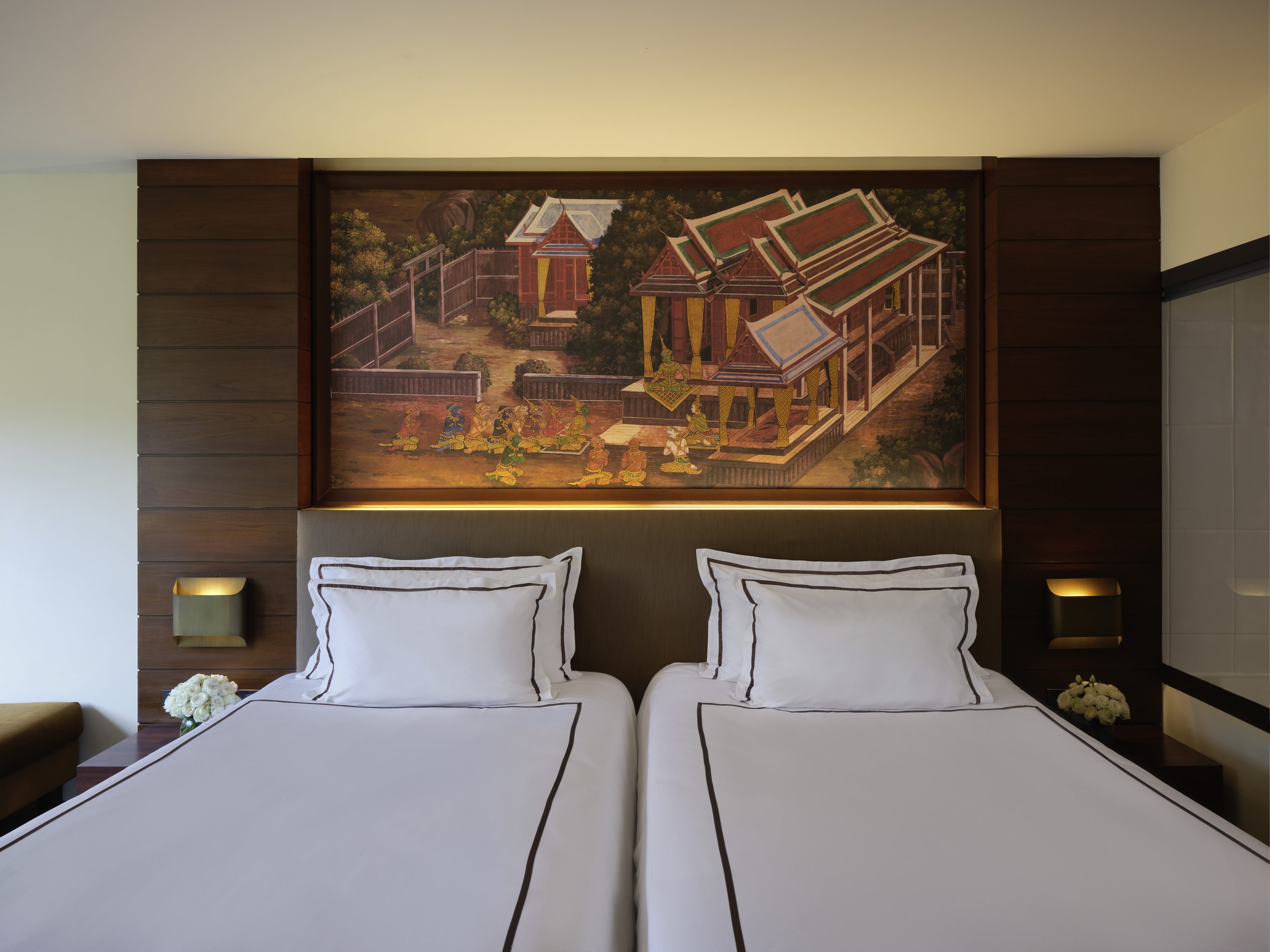 If the children are already growing up, it's also a good idea to choose a hotel that has family room types. This room generally has a spacious size with two beds provided in the room.
For you who have children can also choose this room type so they can be free in this room. Avoid choosing a narrow room, thereby reducing the child's mobility space. Small size rooms can also be more harmful to children as they can be able to bump into the wall or table.
One of the facilities in the room that must be considered is cable TV with children's channels, such as Disney Channel, Disney Junior, Nickelodeon, CBeebies, Cartoon Network, and others. Also, there are educational channels, such as National Geographic, BBC, and others. When you are inside, you will not bored.
4. Child-friendly Menu
The menu in the hotel's restaurants can also be your consideration in booking hotels. Choose a hotel that provides a varied menu for you and your children. For breakfast, children usually like cereal, bread, noodles, porridge, and milk. Make sure there is also a high chair if the children are still accustomed to sitting in these special dining chairs.