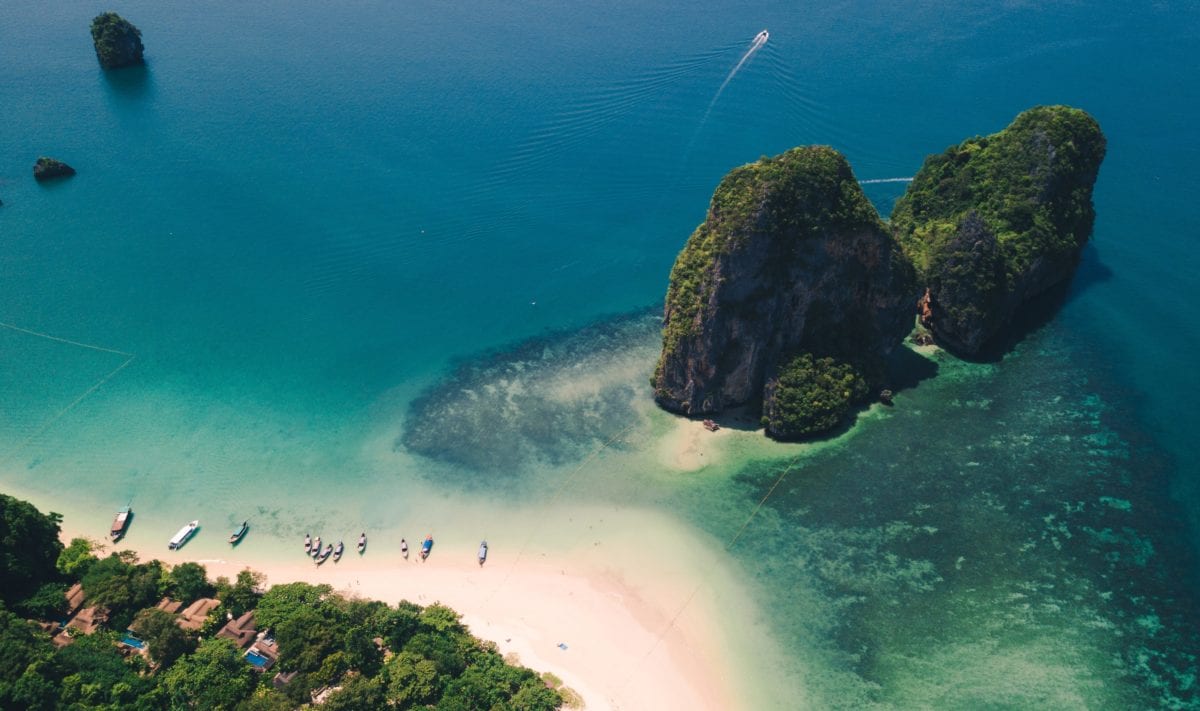 Some time ago I made my first trip to Phuket, Thailand. I am assuming you already have airplane tickets to and from Phuket, therefore I will only give a few tips beyond plane tickets.
1. Cheap Hotels in Phuket
Because Phuket is a small island in western Thailand, Phuket has many beautiful beaches that surround the island. My recommendation is to find a hotel with a walking distance to the beach in the sense that it is quite a walk to get to the beach. When I go to Phuket, I stay at the Swissotel Kamala Beach in the Patong beach area.
Patong beach is more, a beautiful and clean beach and has a lot of interesting attractions around it. The hotel I chose (Swissôtel) is only 80 meters from the beach and lots of food around it.
I recommend Swissotel Kamala Beach for those of you who don't have a hotel reference in Patong. Swissôtel Suites Phuket Kamala Beach has a relatively new building, clean rooms, and relatively cheap prices. I happened to buy a hotel voucher from Living Social for three nights, including breakfast.
Tips & Tricks: Book a hotel well in advance, use group buying services like Living Social.
2. Tips for tasting Phuket food
It turns out that finding food around Phuket is not as difficult as one might imagine. Lots of tasty and cheap roadside snacks. My wife and I were even determined to try every snack on the streets of Phuket. We tried sausage satay, Thai chicken noodles, grilled chicken and sticky rice, milk coffee, pancake crepes, and much more. The price is relatively cheap, ranging from 40-60 baht.
But it would be incomplete if you have not tried Thai food that is very famous. Especially if it's not Tom Yam. We tried to eat Tom Yam at a food court in Jungceylon (the biggest mall in Phuket). Because we are Muslim, we ordered Tom Yam shrimp from a kiosk owned by Muslim sellers. The price of Tom Yam is 140 Baht. As we thought, Tom Yam from Thailand is amazingly delicious with large and fresh shrimp, hard to describe in words.
Tips & Tricks: Try to enjoy Thai roadside snacks, no need to always eat restaurant food because these snacks have a unique and delicious taste. Besides being clean, snacks in Phuket are also cheap.
3. Airport Transfers
If you are still confused about transportation from the airport to the hotel or vice versa, you don't need to worry. In Phuket, tourism management is tidier than Indonesia. You can take public transportation to the hotel or use airport transfer services which cost around 200 Baht per person. Transportation in Phuket is fairly neat and clean.
Tips & Tricks: Use public transportation or airport transfer services from the hotel where you stay.
4. Tour Packages in Phuket
Tour packages offered at travel agents usually tend to be expensive. You should first contact your tour guide in Phuket to find attractive travel packages at low prices.
Tips & Tricks: Use the services of a tour guide, and try to make contact with your guide before arriving in Phuket
5. Money Supply
Of course, you need to prepare money with local currency for the purpose of making transactions in Phuket. You should allocate a budget first and also don't forget to prepare an emergency fund. With this strategy, you will save even more in terms of money exchange rates. If it turns out that your allowance is used up while in Phuket, you can use the emergency fund and get a better exchange rate.
Tips & Tricks: Exchange pocket money with baht and prepare an emergency fund in USD.
Thus my tips and tricks for travel to Phuket, you have the experience or tips/tricks for a trip to Phuket too?
Happy holiday!